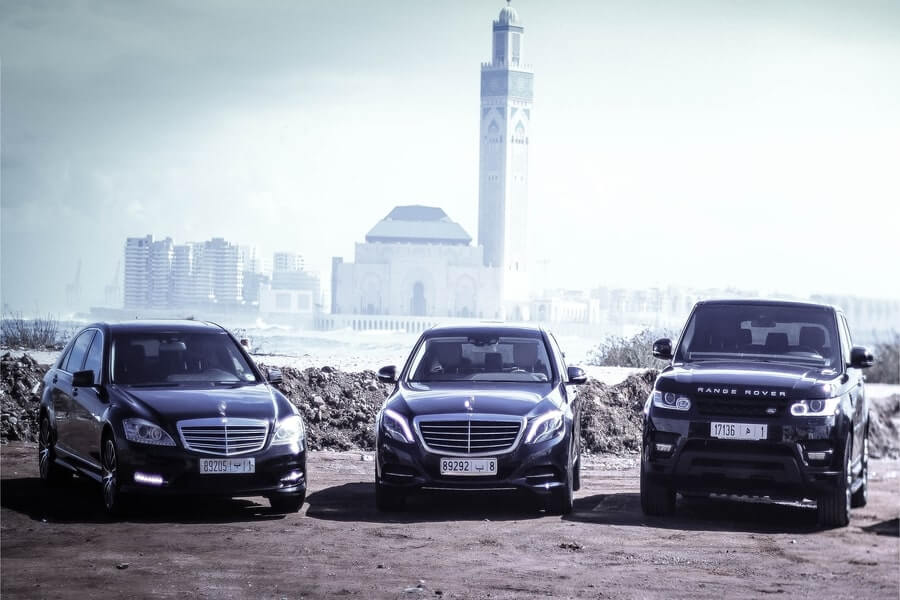 12 Places to Visit in Casablanca by Rental Car
We've all heard of it, the glitz and glamor of Casablanca. Lucky for you, you're on your way to being in the middle of it all! But where should a tourist start? Casablanca is full of attractions, but how do you know which ones to see and which to avoid? Well, that depends, of course, on your personal preferences. Whatever your interests, Casablanca is sure to have something of interest to you.
First make sure you go through a Car Rental Agency in Casablanca , to better visit these tourist sites or to get around without constraints for your business trip. Besides, it is the best way to get around the city. The alleys of Casablanca are quite narrow and look very similar. For a foreigner it is easy to get lost. So, when you book a rental car, think of Rental Options , and equip yourself with a GPS to avoid losing time. Whether you're there for work or for fun, we never like wasting time that could be better invested elsewhere!
Okay enough about that, and let's go over the top tourist spots to visit in Casablanca:
Yasmina Playground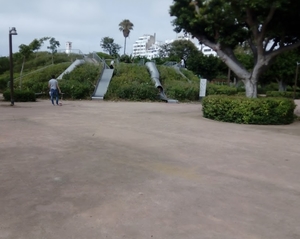 Recreational and relaxation area par excellence, the Yasmina play park is by far one of the most historic attractions in Casablanca. easy to reach via your rental car, since it is located in the city center. This amusement park is a magical universe for children from 2 to 14 years old, including a children's play area and a nursery. The park is also intended for a large public.It includes sports and leisure areas, a small body of water, walking and jogging circuits, a skatepark, green spaces and commercial premises (café, restaurant, shop and a snack). Without forgetting that it constitutes a privileged cultural and artistic place.
Hassan II Mosque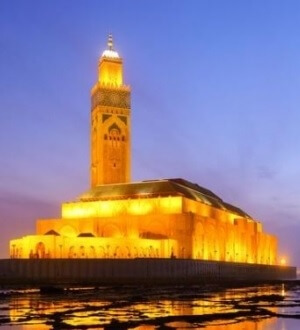 The Hassan II Mosque, located on the edge of the Atlantic Ocean, is more than a religious and cultural complex. This mosque has become as a universal symbol of the city.
Spread over nine hectares and partly built on the sea, it is one of the largest mosques in the world, with a minaret from 200 to 210 meters high, it is adorned with 124 marble fountains and basins, also a laser beam indicating the direction of Mecca with a range of 30 kilometers. The mosque has a prayer room, an ablutions room, baths, a Koranic school (madrasa), a library, a museum, an Academy of traditional arts and a car park located under the esplanade of the Mosque, a capacity of 1000 places.
Morocco Mall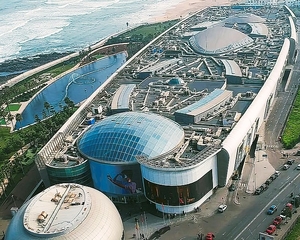 Why not visit "Morocco Mall"? Ranked in the World Top 5, this shopping center is spread over a dedicated area totaling 190,000 m² of leisure areas, restaurants and retailers. It received in Cannes the MIPIM Award in the category of the best shopping center on the architectural plan.
In addition to the wealth of its offer in terms of shops, a large place is reserved for leisure, with an Adventureland park, the third largest aquarium in the world, the fourth largest musical fountain in the world, an ice rink, etc. In addition, the architecture of the Galeries Lafayette of the Morocco Mall has entered this building in the Guinness World Record ™ for the largest store facade in the world erected in a mall.
Remember to check the fuel in your rental car before you hit the road !!
Mohamed V Square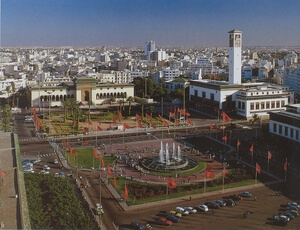 Located in the center of Casablanca, easy to reach with your rental car, the Mohamed V public square, by its symbolic and historical importance, is a perfect example of the thirst for Western-style modernism that struck Morocco in the 1920s, at the beginning of the period of French colonialism.
The square brings together several diverse and surprising monuments! There you will find the buildings of Marshal Lyautey built after the First World War, such as the Consulate of France, the Post Office, the Bank, the Palais de Justice and the Prefecture. the whole mixing the Arab-Andalusian style and Art Deco.
The square has been redesigned to be in harmony with the grand theater project, offering a central musical fountain with underground parking and a mineral square. In the evenings, don't miss the monumental fountain to the west of the square, where sound and light shows are held.
Corniche of Casablanca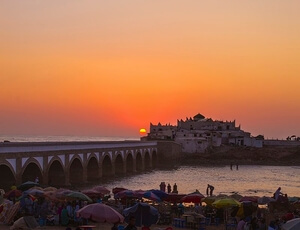 Also known as "Ain Diab", the Casablanca Corniche known for its glamorous beach clubs lining the edge of the Atlantic Ocean, is a popular spot for locals who come here to take the air on weekends. The Corniche and its beaches stretch for about two kilometers.
This gigantic surface is adequate for a good walk along the ocean, enjoying an extraordinary panorama! During the day, the beach attracts a crowd of sunbathing and surfing enthusiasts. while evening entertainment takes over trendy nightclubs, cocktail lounges and bar terraces overlooking the ocean.
Old Medina of Casablanca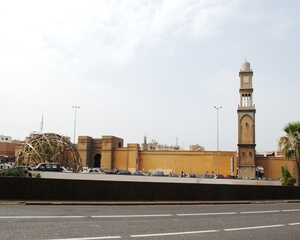 Left in ruins by an earthquake in 1755, the old medina of Casablanca was rebuilt in 1770. If it is not the most beautiful in Morocco, it is very pleasant and allows you to discover the daily life of the inhabitants of Casablanca.
It is a real labyrinth where you get lost very quickly, there is no standard itinerary to visit it, and it is almost impossible to move around in your rental car, it You just have to Park your rental car in private car parks then stroll through its narrow alleys on foot and let yourself be guided by its steps, but don't be afraid, you always end up finding your way back!
There are monuments not to be missed, start your visit at the United Nations Square, then go through the Great Mosque located about 400 meters to the northeast, and the Kouba Sidi Bou Smara, not forgetting the Place de la Sqala. Finally end your visit by the sanctuary of Sidi el Kairouani.
Habous district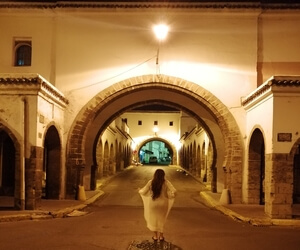 Rich in history and traditions, built from 1918 to welcome merchant families from all over Morocco, the Habbous district is a successful example of a modern medina which has kept a traditional style, combining Moroccan tradition and modern town planning rules. In its narrow streets, lined with stalls and bazaars, time seems to have stood still with its typical Moroccan architecture.
Royal Palace of Casablanca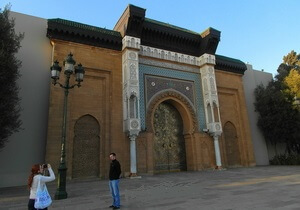 This masterpiece of Islamic architecture, located in the Habous district, was built in the 1920s in a relatively modern Arab-Muslim style. The former royal palace of Casablanca is one of the most beautiful monuments in the city, it has superb Mediterranean gardens surrounded by picturesque orange groves, as well as elaborate water features.
There is also a parking lot in the vicinity of the palace where you can park your rental car safely. It is a hotspot in the history of the city that should not be missed!
Villa des Arts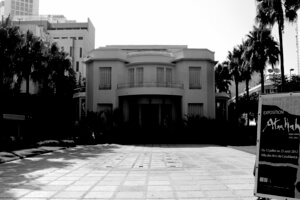 Formerly called "Les Jasmines", spreading over an area of 4000 m², this building was built in 1934 in an Art Deco style, housing many cultural events with the aim of sharing and promoting Moroccan culture.
The Villa des Arts is the first private museum in Casablanca, It presents a diverse program with exhibitions, literary meetings, conferences and shows. Visit the ONA Foundation website (current owner), to discover its very varied and abundant program!
Maarif district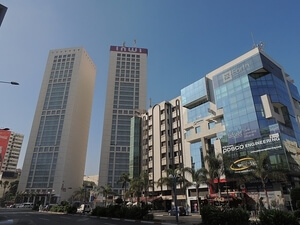 The history of this district dates back to 1914, yet it experienced its heyday during the 1920s when many foreigners of different nationalities settled there, to become one of the most exclusive and popular areas of the economic capital.
Maârif is now home to many shops and boutiques. Several national and international franchises have packed their bags in this area and become the destination of all shopaholics, because of the various stores it houses. Do not miss the diversity of international fast food franchises, which attract residents from all areas of Casablanca.
Due to the increase in road traffic in this urban area, it is advisable to respect the speed and safety distances between your rental car and the vehicle in front of you. So you have to deal with pedestrians, bicycles and motorcycles with caution. But it is also necessary to coexist with other vehicles such as cars, buses, trucks and sometimes even trams.
Church of Notre-Dame-de-Lourdes in Casablanca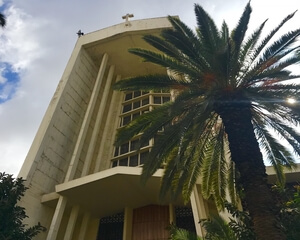 Built in 1954, this Catholic parish church located in Casablanca, faithful to its image of "living together", in 2017 hosted "the ropes of tolerance", a musical show that celebrates interreligious and intercultural dialogue.
Still in operation, the parish church receives visitors free of charge. More than just a church, it harkens back to Casablanca's Catholic past.
Church of the Sacred Heart of Casablanca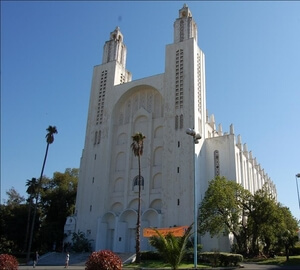 This Catholic sanctuary in the city of Casablanca, built from 1930, during the French protectorate, in a neo-Gothic style with Art Deco and Moroccan Muslim influences. Its fascinating architecture makes it a unique monumental building!
After the independence of Morocco, the cathedral became deserted, so it was later used as a school, then transformed into a cultural center, until it hosted exhibitions and cultural events.
The Cathedral is sometimes left open for tours, including, access to the towers which offer superb views of Casablanca and the Atlantic Ocean.
So what are you waiting for find the best Rental Car in Casablanca , get in your vehicle and see all the sights of Casablanca.