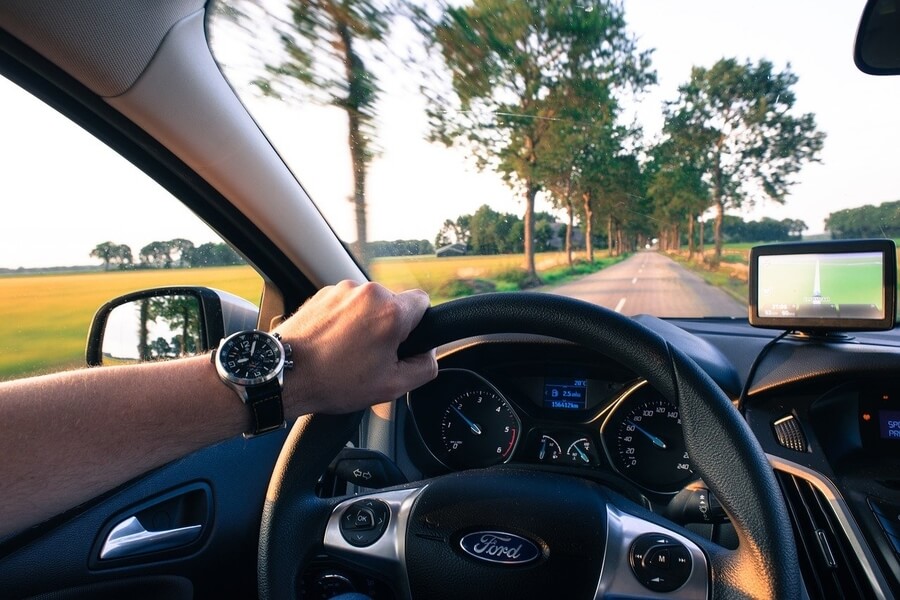 How to Drive a Rental Car in Casablanca Safely?
So what's the first thing people notice when they come to visit Casablanca? Is it the breathtaking skyline, the beauty of the city center, or perhaps the technology and splendor of the Hassan II Mosque? Maybe, but I'm willing to bet there's something even more noticeable than the things above? This is TRAFFIC! Because driving a rental car in Casablanca safely requires taking a few simple precautions and having a thorough knowledge of the nature of movement in this city.
The city of Casablanca is indeed known for its crowded streets and complicated road signs. If this is your first time driving a rental car in Casablanca, you might want to learn more about how to deal with traffic jams and intersections during rush hour. If you are looking for some safety tips on keeping your cool while driving in Casablanca look no further, at RIFAI AUTO we understand that safety is important to our customers, so we have taken the lead. time in order to put together some useful tips for you to keep in mind before starting your rental car in Casablanca.
Buckle up!
Seat belts have been placed in cars for safety reasons, so why not take advantage of that? Fasten your seat belt and make sure all your passengers are also securely buckled up. In the unlikely event of an accident, you'll be glad you did!
Beware of taxis!
Casablanca is literally blocked by these red and white marmots. Even though they must obey the same laws as you and I, they don't always do the right thing. So make sure you always give in and let them move forward, even if you are in a hurry, don't schedule too tight and allow room for deadlines, so you have time for the unexpected.
Turn on the headlights of your rental car in Casablanca!
Be sure to turn on the headlights of your rental car in Casablanca after dusk has fallen. This will help both your visibility and the visibility of others on the road. Besides, it's the law.
Don't clog the flow of traffic!
Blocking traffic is by far one of the most common issues when driving in Casablanca. When approaching an intersection, do not continue through the light unless you are sure you can completely cross it. If there is already a reserve of cars at the intersection, please keep calm and don't be in a rush, stop behind the road markings and wait for the next light. Many accidents can be avoided by just being patient.
In Casablaca do not open the windows of your rental car to strangers!
Casablanca, like any other big city, is full of roadside window cleaners and other contractors, not to mention vagrants and beggars. While it is difficult to say no to these people, it is simply safer to keep the doors locked and leave your rental car window slightly ajar. Not all people who approach your car do so with the best of intentions.
The art of parking!
Finding a safe place to park your rental car in Casablanca is relatively easy if you know the simple rules to follow:
A bright place!
Make sure you park near a light source, this could be a street light or a storefront. Studies have shown that cars parked in bright areas are less likely to be chosen as a potential target.
Keep your belongings out of sight!
Make sure all valuables are out of sight in the car. Don't leave any of your shopping bags sitting in the backseat or your purse on the dashboard. Thieves are looking for easy-to-grab targets, so don't fall prey!
Lock the doors and roll up the windows of your rental car in Casablanca!
It might seem pretty obvious, but many people for one reason or another often overlook this obvious safety feature. So be sure to take a moment before heading to your hotel room, to check your rental car in Casablanca. A few extra seconds of walking around your car can save you a lot of pain in the future.
Now that we have covered the main safety guidelines, allowing you to drive your car safely in Casablanca, keep in mind that renting a car in Casabanca is always the best option for acquiring a car, in order to to meet your vacation needs, or business trips. Therefore, we will take this opportunity to suggest that you visit our Website . You will find modern, efficient and comfortable rental vehicles at unbeatable prices!